Today's Stories
January 7, 2008
Chris Floyd
There Will Be Blood: But No Justice for Iraq Atrocities
Uri Avnery
The Case of the White Bird
Andy Worthington
Who Are the Gitmo Saudis?
January 5 / 6, 2008
Douglas Valentine
Good Guys in Black Hoods
Kevin Young
The US Occupation and Popular Opinion in Iraq
Richard Rhames
Saddam Who?
Saul Landau
Bush Snatches Defeat from Victory
Marc Lynch
Why Bush's Iran Strategy is Failing
Robert Fantina
Iowa, Democrats and the Iraq War
Donna Volatile
Antiwar Soldier: an Interview with Jonathan Hutto, Sr.
Jelle Bruinsma
Norman Finkelstein in The Netherlands
Bob Sutcliffe
Remembering Andrew Glyn, Rebel Economist
Harvey Wasserman
Anti-Nuclear Renaissance
Missy Beattie
Why Obama Can't Save Us
David Swanson
Remembering the Separation of Powers
Jacob Hornberger
The Importance of the Padilla Case
Shepherd Bliss
Survival Tools from Kokopelli Farms
Ron Jacobs
Bleeding Kansas
Poets' Basement
Patti Smith, B.R. Gowani and Peter Buknatski
Website of the Weekend
Jimmy Dean Sausage Call Complaint
January 4, 2008
Cockburn / St. Clair
A Good Night in Iowa
Jonathan Cook
War Crimes Airbrushed from History
Paul Craig Roberts
Thinking for Yourself is Now a Crime
Stan Goff
Ron Paul's Monkeywrench
Dave Lindorff
Clinton's Iowa Flop Exposes DLC Myths as Frauds
Niranjan Ramakrishnan
To Pindi Station
Allan Nairn
U.S. Elections Over Before They Began
Joshua Frank
The Failures of Sectarianism
Peter Morici
Economy on the Skids
Mary McInnis
Iowa Cocky-Us: How to be a Caucus Tease
Website of the Day
The Return of Obama Girl
January 3, 2008
Fatima Bhutto
Farewell to Wadi Bua
Pam Martens
The Free Market Myth Dissolves into Chaos
Joanne Mariner
The Presidential Candidates and Torture
Zoltan Grossman
Remember the '80s: Social Movements Between Woodstock and the Web
David Domke
The Echoing Press and Huckabee
Norman Solomon
Edwards Reconsidered
Nikolas Kozloff
Return of the Faux Liberal
Jacob G. Hornberger
The Padilla Case and the Future of Habeas Corpus
Martha Rosenberg
Quit Picking on Huckabee's Son, Michael Vick
Russell Means
This Property is Condemned: a Notice to Those Occupying Lakotah Lands
Website of the Day
WolfQuest

January 2, 2008
Jeff Taylor
The Left and Ron Paul
M. Shahid Alam
The Life and Death of Benazir Bhutto: a Pakistani Tragedy
Gary Leupp
Madness Compounding Madness: Calls for Intervention in Pakistan
Paul Craig Roberts
Criminals with Badges
Heather Gray
Georgia's Racist Death Penalty
Fred Gardner
and Shobhit Arora
Dr. Strangelove's Nemesis
David Macaray
Labor Unions and Taft-Hartley
Benjamin Dangl
Fear and Loathing in Bolivia
January 1, 2008
Iain A. Boal
City of Disappearances
B. R. Gowani
Benazir's Death in Crisistan
Shahid Mahmood
Bhutto and the Press
Linn Washington, Jr.
Old Injustices Endure: From Crack Sentences to Racial Profiling
Harvey Wasserman
Taking Leonard Peltier to Iowa: the Moral Low Point of the Clinton Era
John Ross
2008, Already a Year to Forget
Website of the Day
The Thrill is Gone: BB and Gladys
December 31, 2007
Alexander Cockburn
Goodbye 2007 and Good Riddance!
Tariq Ali
Pakistan, the Aftermath
Liaquat Ali Khan
The Perfidy of Pakistan's Rulers
Wajahat Ali
After Bhutto, a Nuclear Pakistan?
Robert Fisk
Who Killed Bhutto?
Ajai Sahni
Myths and Realities About Benazir Bhutto and Pakistan's Dark Future
Marwan Bishara
You Say Talk, I Say Attack: The Middle East and the US Presidential Election Campaigns
Uri Avnery
The Beilin Syndrome
Mark T. Harris
Does This Happen in Canada?
Brenda Norrell
Resistance and Censorship
Website of the Day
A People United Will Never Be Defeated
December 29 / 30, 2007
Alexander Cockburn
Options in America: Kill Yourself or Have a Baby
Tariq Ali
Indignation and Fear Stalk Pakistan
Fawzia Afzal-Khan
My Encounter with Benazir Bhutto
Gary Leupp
The U.S. and Pakistan After 9/11: Blowback from an Unholy Alliance
China Hand
Pakistan Stares Into the Abyss
Jacob Hornberger
Stop Medddling in Pakistan
John Chuckman
Pakistan and the Failure of Quick-Fix Politics
Missy Beattie
Evaluating Bush with the Bhutto Corruption Standard
Ralph Nader
Who Will Take the Next Step?
Fidel Castro
There Hasn't Been a Day in My Life When I Haven't Learned Something
Robert Fantina
The Sham of Homeland Security
Greg Moses
Beauty from the Heart of Texas
Catherine Lutz
What We Can Not See: Art and Bombing
Kristin Van Tassel
Seeing in the Dark
Kim Nicolini
Redacted: Brian DePalma's Scream of Outrage
Phyllis Pollack
Keith Richards Runs With Rudolph Once More
Poets' Basement
Landau, Gibbons and Davies
Website of the Weekend
Driving Karachi in Search of the Perfect Naan
December 28, 2007
Farzana Versey
The Complex Electra
Wajahat Ali
A Pakistani Requiem
Binoy Kampmark
Death in Rawalpindi: Bhutto and Her Legacy
Ayesha Ijaz Khan
Not Dead Yet: The Pakistan People's Party Still Survives
Anthony DiMaggio
Turkey's Bombing of Iraq
Ray McGovern
Creeping Fascism
Jim Goodman
Biofuels, the Biggest Scam Going
Ron Jacobs
Transcending the Colonizer's History: Iran, a People Interrupted
Russell Hoffman
Mini-Nukes by Toshiba
John Murphy
Greens Gone Wild
Website of the Day
Guiliani Campaign Official: "Only Rudy Can Defeat the Muslims"
December 27, 2007
Dilip Hiro
A Tragedy Foretold: Will Bhutto's Death be a Boost for Her Party?
Murtaza Shibli
Who Killed Bhutto?
Stephen Soldz
Fallujah, the Information War and U.S. Propaganda
Bill Quigley
Locked Outside the Gates
Paul Craig Roberts
The Great American Lock-Up
Omer Subhani
Killing Bhutto: What Happens Next in Pakistan?
Marjorie Cohn
The Torture Tape Cover-Up: How High Does It Go?
Allan Nairn
Cataclysm By Money Whim
Jacob G. Hornberger
Smearing Ron Paul: Shame on the NYT
Norman Solomon
Channeling Suze Orman
Patrick Irelan
Rumsfeld Spills the Ink
Ben Tripp
Pass the Razor Blades
Website of the Day
Quagmire, For What It's Worth

December 26, 2007
Charles Tripp
From One Saddam to Fifty
Paul Armentano
No-Knock, You're Dead
Rannie Amiri
Lebanon in Search of a Government
Stanley Heller
Brzezinski and Charlie Wilson's War
John Walsh
Two Unreasonable Men
Martha Rosenberg
The Strange Career of Scott Gottlieb
Norman Madarasz
Bolivia Amends New Constitution and Faces Mutiny from Within
Website of the Day
Cockburn at the Battle of Ideas
December 25, 2007
Patrick Cockburn
Conscience and Empire
December 24, 2007
Andrea Peacock
A Dark Ride on the Border
Tariq Ali
Thinking of Edward Said
Uri Avnery
Help! A Ceasefire!
Jill Jameson
Burma is Not Back to Normal: A Trip from Rangoon to Mae Sot
Steve Melendez
Russell Means Goes to Washington
Mike Whitney
The Big Fix
Chuck Munson
Not Getting It About New Orleans
John Walsh
Clueless Crusaders
Farzana Versey
Tony Blair and the Hawking of Religion
Richard Neville
Dreaming of a White House Christmas
Website of the Day
Back in the USSR

December 22 / 23, 2007
Alexander Cockburn
Mike Huckabee's Ascending Chariot
Ralph Nader
Politics and Profits: How the Oil Cartel Gets Its Way
Andy Worthington
Intelligence Failures, Battlefield Myths and Unaccountable Prisons in Afghanistan
Ahmad Faruqui
The Comedian of Pakistan
Bill Moyers
Society on Steroids
Rev. William E. Alberts
Blessed are the Peacemakers
Timothy J. Freeman
From Kant to Lennon: Can War Really be Over?
Anthony DiMaggio
Democrats Continue to Capitulate on Iraq
Fred Gardner
Molecule of the Year, Cannabiodiol
Paul Krassner
Enhanced Hazing Techniques
Seth Sandronsky
17 Years of Meanness: Repealing California's Three Strikes Law
William Loren Katz
Christmas Eve Freedom Fighters: Recalling the Battle of Lake Okeechobee
Michael Dickinson
In the Dungeon of the Zabita
Ron Jacobs
Why Leon Russell Still Matters
David Vest
Doyle Bramhall's "Is It News?"
Poets' Basement
Orloski, Davies and Ford
Website of the Weekend
George W. Hates Santa
December 21, 2007
John Ross
New Massacres Loom in Mexico
Jacob Hornberger
Nothing Can Morally Justify the Invasion of Iraq
Dick J. Reavis
A Way Out of the Newspaper Abyss
Jeff Cohen
and Norman Solomon
The 2007 P.U.-litzer Prizes
Peter Morici
Business as Usual as Recession Looms
Jack McCarthy
Let Us Now Praise Judith Regan (Even If She Did Sleep with Bernie Kerik)
Raúl Zibechi
Sex and Revolution
Steve Early
How the Presidential Candidates Made Me an Atheist
David Macaray
Union Aftermath
Patrick Bond
Zuma, the Center-Left and the Left-Left in S. Africa
Lakota Freedom Delegation
A Declaration of Independence from the USA
Website of the Day
Solomon v. Beck: Tale of the Tape
December 20, 2007
David Rosen
Mitt Romney's Secret Life as a Pornographer
Alan Farago
The Huckster and the Wreckage: Jeb Bush and the Subprime Mortgage Crisis
Laura Carlsen
Standing Up to NAFTA
Ashley Dawson
The Return of the Bread Riot
Wayne Smith
and Jennifer Schuett
Cuba Changes, US Policy Stagnates
Website of the Day
How to Talk to a FoxNews Reporter
December 19, 2007
Saul Landau
Is the NIE Bush's Watergate?
Paul W. Lovinger
Hillary the Hawk
Norman Solomon
The Mad Corporate World of Glenn Beck
Dave Zirin
George Mitchell's Drugs of Choice
Marjorie Cohn
Bush Still Spinning Iranian Nukes
Sen. Russell Feingold
The Iraq War is Exhausting Our Nation
Sonja Karkar
A Christmas Reflection on Palestine
Anthony Papa
Open the Drug Gulags
Christopher Ketcham
Pave the Holy Lands with Good Intentions
Davey D
Britney's Little Sister is Pregnant: Should We Blame Hip Hop?
Website of the Day
When Republicans Use the F-Word on TV
December 18, 2007
R. F. Blader
The Politics of Teen Pregnancy
George Wuerthner
Gunning for Wolves in Idaho
Steven Higgs
Can the NAFTA Superhighway be Stopped?
Vijay Prashad
Encounters with Ghadar
David Macaray
The Free Rider Problem
Ralph Nader
Nine Books That Make a Difference: a Reading List for the Holidays
Eva Liddell
Privatizing War Abroad, Invading Privacy at Home
Martha Rosenberg
While the Bodies are Still Warm: Drugs, Shrinks and Shooters
Dave Lindorff
When Impeachment is Out of Print
Peter Morici
The Consequences the Trade Deficit
Website of the Day
Ron Paul: How Fascism Will Come to America
December 17, 2007
Mike Whitney
Staring Into the Abyss
Tom Barry
Planning the War on Immigrants
Uri Avnery
A Gaza Masada?
Greg Moses
Crossing the Line in Texas
Allan Nairn
Terrorism; Counter-
Terrorism: Excuses for Murder
Patrick Bond
South Africa's Fight Between Hostile Brothers
Stephen Lendman
Police State America
Charles Jonkel
Grizzly Right of Way
Laray Polk
An Inside-Out Crisis in Gaza
Stephen Fleischman
Pawns in Their Game

December 15 / 16, 2007
Peter Linebaugh
A People's Penny for the Magna Carta
Howard Zinn
Bomb After Bomb
Standard Schaefer
The Greening of Big Tobacco
Raymond J. Lawrence
Let's Take Christ Out of Christmas
Alan Farago
Down on Desolation Row: the Vultures and the Growth Machine
Saul Landau
Lord Byron and the Bad Tourists
Jenna Orkin
Lying to "Reassure" the Public: Bush's EPA and the Post-9/11 Toxic Air Cover-Up
Ahmad Samih Khalidi
Why a Palestinian "State" is a Punitive Construct
Robert Fantina
Politics By Photo-Op
Missy Comley Beattie
Resistance Amid the Ruins
Ramzy Baroud
Of Mormons and Muslims
James L. Secor
A Vision for China's Future
Elijah Wald
Ike Turner's Music Won't be Forgotten
Website of the Weekend
The Alliance for the Wild Rockies Needs (and Deserves) Your Support
December 14, 2007
JoAnn Wypijewski
The Dirty Cad: What Giuliani's Sex Life Tells Us About Him
John Ross
Iraqi Refugees Return: One Cruel Hoax
Jacob Hornberger
Terror Suspects Belong in Federal Court
Andy Worthington
Guantánamo and the Supreme Court: What Happened?
Allan Nairn
"Shoot Them on the Spot": Rewarding War Crimes
Dave Zirin
The Mitchell Report: Absolving the Owners
Dave Lindorff
The First Cut is the Deepest
Misty MacDuffee
Toxic Grizzlies
Ben Terrall
What Happened to Lovinsky Pierre-Antoine?
Dr. Mustafa Barghouthi
Prerequisites for Peace
Website of the Day
Sen. Kit Bond: "Waterboarding is Like Swimming"
December 13, 2007
Paul Craig Roberts
Shrinking the Dollar from the Inside-Out
Mike Whitney
Dershowitz for the Defense--of Waterboarding
Ron Jacobs
Blank Check DemocratsL the Great War Funding Conspiracy
Norman Solomon
The USA's Human Rights Daze
Peter Morici
The Dragon and the Toothless Dog: China Doesn't Flinch
Sandy Mayes
Blocking the Strykers: 13 Days of War Resistance at Port Olympia
Franklin Lamb
The UN in Lebanon: Whose Mission Is It Fulfilling?
Jacob Hornberger
Don't Reform the CIA, Abolish It
Nadim Rouhana
An Interloper in My Own Land
Dave Zirin
On Pigskin and Petrol
Website of the Day
Rachel's Needs (and Deserves) Your Support!

December 12, 2007
Allan Nairn
US Intelligence is Tapping Indonesian Phones
Alan Farago
How Sprawl Eats Its Young
Ray McGovern
Torture, Lies and Videotape
Winslow T. Wheeler
The Phony Pentagon Budget Cuts
Evan Jones
The Raid on Great Western: Why an Australian Bank Might Spell Doom for the US Farm Belt
James Petras
An Open Letter to Sarkozy on the Exchange of Political Prisonsers
Joel Hirschorn
The Horserace Fiction: Clinton, Obama and the Democratic Machine
Joshua Frank
Why Ron Paul Deserves Our Attention
Sherry Wolf
Why the Left Should Reject Ron Paul
Dan Bacher
Survey of a Fish Graveyard
Website of the Day
Men Eating Bugs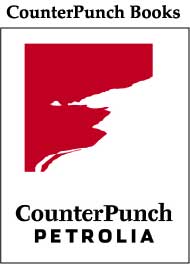 January 7, 2008
Sibel Edmonds, Turkey and the Bomb
A Real 9/11 Cover-Up?
By DAVE LINDORFF
If a new article just published Saturday in the Times of London based upon information provided by US government whistleblower Sibel Edmonds, a 37-year-old former Turkish language translator for the FBI, we have not only solid evidence of prior knowledge of 9-11 by high up US government officials, but evidence of treasonous activity by many of those same officials involving efforts to provide US nuclear secrets to America's enemies, even including Al Qaeda.
The story also casts a chilling light on the so-called "accidental" flight of six nuclear-armed cruise missiles aboard an errant B-52 that flew last Aug. 30 from Minot AFB in North Dakota to Barksdale AFB in Shreveport, Louisiana.
The Sunday Times reports that Edmonds, whose whistleblowing efforts have been studiously ignored by what passes for the news media in American news media, approached the Rupert Murdoch-owned British paper a month ago after reading a report there that an Al-Qaeda leader had been training some of the 9-11 hijackers at a base in Turkey, a US NATO alley, under the noses of the Turkish military.
Edmonds, who was recruited by the FBI after 9-11 because of her Turkish and Farsi language skills, has long been claiming that in her FBI job of covertly monitoring conversations between Turkish, Israeli, Persian and other foreign agents and US contacts, including a backlog of untranslated tapes dating back to 1997, she had heard evidence of "money laundering, drug imports and attempts to acquire nuclear and conventional weapons technology." But the Turkish training for 9-11 rang more alarm bells and made her decide that talking behind closed doors to Congress or the FBI was not enough. She had to go public.
Edmonds claims in the Times that even as she was providing evidence of moles within the US State Department, the Pentagon, and the nuclear weapons establishment, who were providing nuclear secrets for cash, through Turkey, to Pakistan's intelligence agency, the Inter-Services Intelligence, or ISI, agencies within the Bush administration were actively working to block investigation and to shield those who were committing the acts of treason.
Pakistan's ISI is known to have had, and to still maintain close contacts with Al-Qaeda. Indeed, the Times notes that Pakistan's nuclear god-father, General Mahmoud Ahmad, was accused of sanctioning a $100,000 wire payment to Mohammed Atta, one of the 9/11 hijackers, immediately before the attacks.
Edmonds claims, in the Times article, that following the 9-11 attacks, FBI investigators took a number of Turkish and Pakistani operatives into custody for questioning about foreknowledge of the attacks, but that a high-ranking US State Department official repeatedly acted to spirit them out of the country.
Edmonds was fired from her FBI translating job in 2002 after she accused a colleague of having illicit contact with Turkish officials. She has claimed that she was fired for being outspoken, and in 2005 her position was reportedly vindicated by the Office of Inspector General of the FBI, which concluded that she had been sacked for making valid complaints.
One of those whom Edmonds claims in the Times report was being investigated in connection with the nuclear information transfers was Pentagon analyst Lawrence Franklin. Franklin was convicted and jailed in 2006 for passing US defense information to American Israel Public Affairs Committee lobbyists and sharing classified information with an Israeli diplomat. Franklin, in 2001, was part of the Pentagon Office of Special Plans, a kind of shadow intelligence unit set up by the Bush administration inside the Pentagon whose job it was to gin up "evidence" to justify a war against Iraq. In that capacity, he (along with several other OSP members and arch neocon schemer Michael Ledeen) was also identified by Italian investigative journalists working for the newspaper La Republican, as having been at a crucial meeting in December 2001 in Rome with the Italian defense and intelligence service ministers. La Republicca reports that at that meeting a plan was hatched to fob off forged Niger embassy documents as evidence that Iraqi strongman Saddam Hussein was trying to buy uranium ore from Niger.
If Edmonds' story is correct, and Al-Qaeda, with the aid of Turkish government agents and Pakistani intelligence, with the help of US government officials, has been attempting to obtain nuclear materials and nuclear information from the U.S., it casts an even darker shadow over the mysterious and still unexplained incident last August 30, when a B-52 Stratofortress, based at the Minot strategic air base in Minot, ND, against all rules and regulations of 40 years' standing, loaded and flew off with six unrecorded and unaccounted for nuclear-tipped cruise missiles.
That incident only came to public attention because three as yet unidentified Air Force whistleblowers contacted a reporter at the Military Times newspaper, which ran a series of stories about it, some of which were picked up by other US news organizations.
An Air Force investigation into that incident, ordered by Defense Secretary Robert Gates, claimed improbably that the whole thing had been an "accident," but many veterans of the US Air Force and Navy with experience in handling nuclear weapons say that such an explanation is impossible, and argue that there had to have been a chain or orders from above the level of the base commander for such a flight to have occurred.
Incredibly, almost five months after that bizarre incident (which included several as yet unexplained deaths of B-52 pilots and base personnel occurring in the weeks shortly before and after the flight), in which six 150-kiloton warheads went missing for 36 hours, there has been no Congressional investigation and no FBI investigation into what happened.
Yet in view of Edmonds' story to the London Times, alleging that there has been an ongoing, active effort for some years by both Al Qaeda and by agents of two US allies, Turkey and Pakistan, to get US nuclear weapons secrets and even weapons, and that there are treasonous moles at work within the American government and nuclear bureaucracy aiding and abetting those efforts, surely at a minimum, a major public inquiry is called for.
Meanwhile, there is enough in just this one London Times story to keep an army of investigative reporters busy for years. So why, one has to ask, is this story appearing in a highly respected British newspaper, but not anywhere in the corporate US media?
Dave Lindorff is the author of Killing Time: an Investigation into the Death Row Case of Mumia Abu-Jamal. His n book of CounterPunch columns titled "This Can't be Happening!" is published by Common Courage Press. Lindorff's newest book is "The Case for Impeachment", co-authored by Barbara Olshansky.
He can be reached at: dlindorff@yahoo.com









Now Available!
How the Press Led
the US into War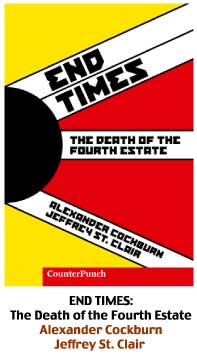 Buy End Times Now!
New From
CounterPunch Books
The Secret Language
of the Crossroads:
HOW THE IRISH
INVENTED SLANG
By Daniel Cassidy
WINNER OF THE
AMERICAN BOOK AWARD!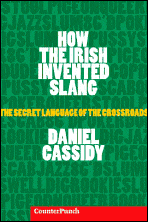 Click Here to Buy!
Cassidy on Tour
Click Here for Dates & Venues

"The Case Against Israel"
Michael Neumann's Devastating Rebuttal of Alan Dershowitz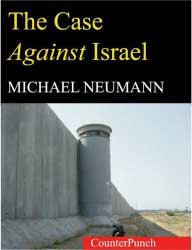 Click Here to Buy!

Saul Landau's Bush and Botox World with a Foreword by Gore Vidal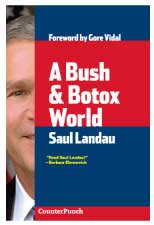 Click Here to Order!
Grand Theft Pentagon
How They Made a Killing on the War on Terrorism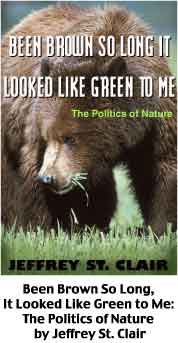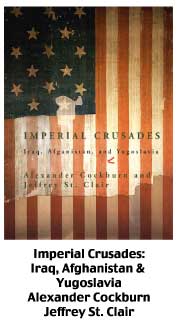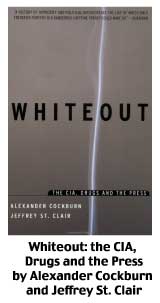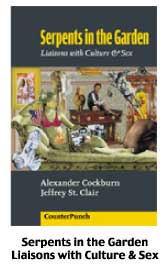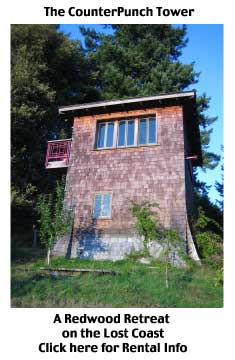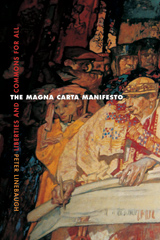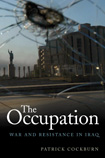 The Occupation
by Patrick Cockburn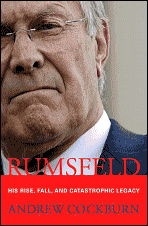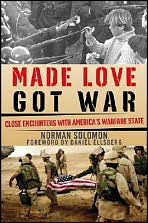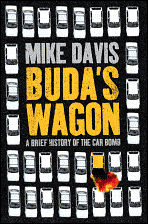 Humanitarian Imperialism
By Jean Bricmont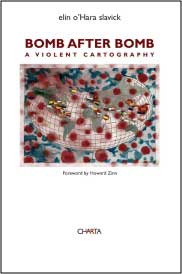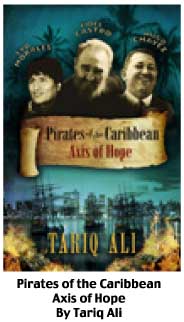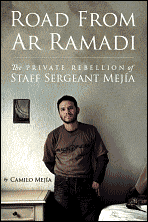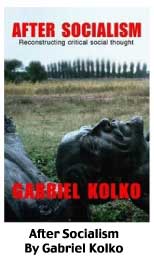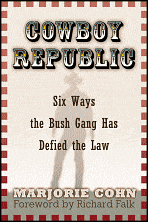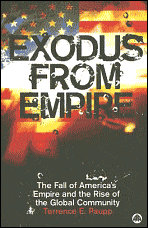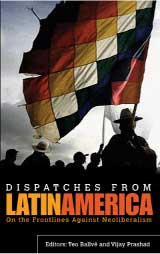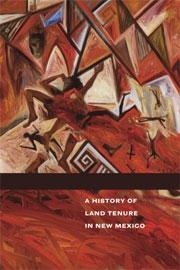 CITY BEAUTIFUL
By Tennessee Reed