Today's Stories
December 2 / 3, 2006
Barucha Calamity Peller
The Dirty War of Oaxaca
December 1, 2006
Greg Grandin
Midnight in Mexico: Calderón's Inauguration Behind Closed Doors
Linn Washington, Jr.
The Mumia Case After 25 Years: Still More Keystone Kops Antics
George Ciccariello-Maher
Sleeping with the Enemy: At Home with the Anti-Chavistas
Brian J. Foley
Taking Responsibility for Iraq
Dave Zirin
Rebel Athletes: Organizing the Jocks for Justice
Joshua Frank
The Montana Formula: Jon Tester's Neopopulism
Chris Floyd
Hideous Kinky: Thomas Friedman Comes Undone
Ingmar Lee
Atomic Porker Strikes Indian Point Nuke Plant
Manuel Garcia, Jr.
Dark Fire: the Fall of WTC 7
Website of the Day
No Gun Ri Revisited
Video of the Day
Drunken Hack Goes Ape at Aussie "Pulitzers"

November 30, 2006
Jonathan Cook
Palestinians Are Being Denied the Right of Non-Violent Resistance
Tariq Ali
Axis of Hope: Venezuela and the Bolivarian Dream
Winslow T. Wheeler
Confirmation Hearings as Kabuki Dance
Manuel Garcia, Jr
Heat and Steel: the Thermodynamics of 9/11
William S. Lind
More Troops Into a Lost War?
Ray McGovern
Gates is Rumsfeld Lite
Fidel Castro
"It is Our Duty to Save Our Species"
Agustin Velloso
Equatorial Guinea: So Close to the West, So Far From Democracy
CP News Service
The Arrest of Gerardo Bonilla: Muralist Among Oaxaca's Disappeared
Website of the Day
The Life and Times of H-Bomb Ferguson

November 29, 2006
Glen Ford
Barack Obama and the Winds of War
Chris Sands
Blood, Snow and NATO: the Latvian Summit Viewed from Afghanistan
Rochelle Gause
Dispatch from Oaxaca: Where Murderers Still Stalk the Streets, Protected by Police
Manuel Garcia, Jr.
The Physics of 9/11
Norman Finkelstein
HRW's Shameful Press Release on Palestine
Peter Rost, MD
Pfizer's Shell Game: the Contraction Begins
Gary Leupp
CIA Report: No Evidence of Iranian Nuclear Weapons Program
Joe DeRaymond
From Norman Morrison to Malachai Ritscher: Self-Immolation as Anti-War Protest
Christopher Fons
Prostituting Democracy: History, Latvia and Bush's Night on the Town in Riga
Sibel Edmonds
Auctioning Off Former Statesmen and Dime-a-Dozen Generals
Website of the Day
Bombing a Mosque
November 28, 2006
Patrick Cockburn
Iraq Nears the "Saigon Moment"
Winslow T. Wheeler
SASC-ing Robert Gates
Michael Ratner
The War Crimes Case Against Rumsfeld: a Q&A
John Ross
The War on Rebel Journalists
Molly Secours
Racism Kills: From Michael Richards to the NYPD
Peter Rost, MD
Big Pharma and "the Pill": Profits, Branding and Experimentation on Women
Lucinda Marshall
War Chic
Website of the Day
"Action" in Iraq
November 27, 2006
Kathleen and Bill Christison
Genocide or Erasure of Palestinians: Does It Matter What You Call It?
Uri Avnery
An Evening in Jounieh
Nikolas Kozloff
The Rise of Rafael Correa: Ecuador and the Contradictions of Chavismo
Michael Donnelly
Freedom Air: Keeping the Skies Safe from Nipples and Muslims
Ben Terrall / John Miller
Bush's Big Indonesian Photo-Op
Robert Jensen
Digging In and Digging Deep
Sol Littman
Missing Canada's Health Care System in Tucson
Website of the Day
State Minimum Wages: a Policy That Works
November 25 / 26, 2006
Gabriel Kolko
Factors in Our Colossal Mess
Saul Landau
Republic of the Repressed
William Blum
New Congress, Same Quagmire
Ralph Nader
The Trouble with the Bubble
Fred Gardner
The War on Us: Another 1.9 Million Victims
Daniel Wolff
Return to District 8, New Orleans
M. Shahid Alam
Pitting the West Against Islam
James J. Brittain
Censorship in Colombia: the Arrest of Freddie Muñoz
George Ciccariello-Maher Contingency and Counter-Contingency in Venezuela
Aseem Shrivastava
India on 20 Cents a Day
Seth Sandronsky
The Washington Post's War on Social Security
Julian Assange
The Curious Origins of Political Hacktivism
Christopher Brauchli
The Rout and the Honeymoon: In and Out of Bed with Bush
Michele Naar-Obed
A Letter to the Judge Who Sentenced My Husband to Federal Prison for Protesting Nuclear Weapons
Ramzy Baroud
Reclaiming America
Christiane Passevant /
Larry Portis
Women in the Israeli Army: Two New Films
Adam Engel
Striving of His Day-Days: a Prose Poem
Jeffrey St. Clair /
David Vest
Playlists: What We're Listening to This Week
Poets' Basement
Davies, Gibbons, Louise, Buknatski, Orloski
Website of the Weekend
The Black Agenda
November 24, 2006
Charles Glass
How to Let Lebanon Live
Gideon Levy
A Prayer in Paradise
Jonathan Cook
Syria as Fallguy
Ron Jacobs
Build a Fire on Main Street: Stop the War, Now!
Brian McKenna
Native Resurgence Spurs Hope: Giving Thanks to America's Indians
Kim Ives
The UN Fails Haiti, Again
November 23, 2006
Alexander Cockburn
The Democrats and the Slaughterhouse

November 22, 2006
Kathleen Christison
The Massacre at Beit Hanoun
Paul Craig Roberts
Bush's Lone Victory: Defeating the Bill of Rights
Mike Roselle
Green Muscle on Election Day: Now is the Time for Boldness
Dave Lindorff
The First Task of the New Congress
Greg Moses
Up From Chiapas: Giving Thanks to Women's Revolution
Dave Zirin
Born Under Punches: the Pimping of Mike Tyson
Nadia Martinez
Dealing with Ortega
Sherwood Ross
Why the World Needs Trade Unions Now More Than Ever
David Kalbfeisch
I Am A Navy Veteran Against Wars
Gilad Atzmon
Palestinian Solidarity in a Time of Massacres
Website of the Day
Sorry, Charlie: No Draft
November 21, 2006
Robert Bryce
The Ongoing Myth of Energy Independence
John V. Walsh
Spoilers of the World Unite!
Luis Hernandez Navarro
Lessons from the Teachers of Oaxaca
Kevin Zeese
An Interview with Michael Isikoff on Iraq
Peter Rost, MD
Rules of the Game: How Big Corporations Avoid Paying Their Taxes
Evelyn Pringle
Drug Your Fetus: How Big Pharma Hits on Pregnant Women
Roger Morris
Reason in an Age of Folly (and Felony)
Don Monkerud
Here Come the Democrats ... So?
Website of the Day
The Grind
November 20, 2006
David H. Price
American Anthropologists Stand Up Against Torture and the Occupation of Iraq
Col. Dan Smith
Usurpation of Power
Katherine Hughes
Compassion on Trial in War on Terror: Muslim Charities and the Case of Dr. Rafil Dhafir
Dave Himmelstein
Ziodammerung: Netanyahu and the End Times
Robert Jensen
Opportunities Lost
Joe Mowrey
America's Progressive Nightmare: Here Come the Armani Democrats
Mike Whitney
Housing Bubble Smack Down: Alan Greenspan, Homewrecker
Carl N. McDaniel
Living Within Limits
Robert Fisk
Shia Walk
Ramzy Baroud
Killing Hope in Beit Hanoun
Website of the Day
Iraq: the Hidden Story
November 18 / 19, 2006
Weekend Edition
Alexander Cockburn
Top Dems to Voters: "Shut Up! We've Got a War to Run!"
Ralph Nader
The Hole in Bush's Brain: How Karl Rove Lost the Senate
Barucha Calamity Peller
Who Will Live on in the Oaxaca Uprising?
John Ross
Halliburton Wrecks Mexico
Dave Lindorff
The Albatross: Why the Democrats Should Cut Loose Joe Lieberman
Fred Gardner
The Adverse Effects of Marijuana: California Medical Survey
Ron Jacobs
Back in the Aether Again: Thomas Pynchon's Stunning Return
Larry Portis
The Songs of Basilio Martin Patino: Father of the New Spanish Cinema
Frida Berrigan
The Weapons Bonanza: a Perfect Storm of Profit
Wes Enzinna
Ghosts of Dictatorships Past: the School of the America's and Memory in Latin America
Elizabeth Schulte
The Fall of Donald Rumsfeld: Architect of a Disaster
Peter Rost, MD
The Credit Card Trap
Martha Rosenberg
We're Drinking What? Milk, rBST and Monsanto's Rats
Seth Sandronsky
University Unity: California's Professors and Students Unite
Missy Beattie
Explore This!
Adam Engel
Data Days
Jeffrey St. Clair
Playlist: What I'm Listening to This Week
Poets' Basement
Newberry and Curtis
Website of the Weekend
A Modest Proposal for the Art World
November 17, 2006
Greg Grandin
The Road from Serfdom: Milton Friedman and the Economics of Empire
Joseph Massad
Pinochet in Palestine: Fateh's Unholy Alliance
Kevin Zeese
George McGovern's Return to Capitol Hill: "A Down-to-Earth Disengagement Plan"
Gideon Levy
After the Rain of Death
Bill Quigley
WMDs Protected!: Blood-Pouring Anti-Nuke Clowns Sent to Prison
David Swanson
Last Chance for the Democrats?: a Tale of Two Conyers
Sherry Wolf
Gay Rights: When Will the US Catch Up with Africa?
Jerry Beisler
What James Webb Knows
Website of the Day
Thanks for the False Memories!
November 16, 2006
Kathy Kelly
Sources of Violence
Col. Douglas MacGregor
Was It Only Rumsfeld?
Norman Solomon
Operation Last Resort: the Media Offensive to Prolong the Iraq War
Nikki Thanos
From Oaxaca to Portland
Cindy Sheehan
Impeachment Proceedings
Lena Khalaf Tuffaha
Jimmy Carter and the "A" Word: Will the Democrats Listen to Carter on Palestine?
Gloria La Riva
Where is the Justice? Anti-Castro Terrorist Gets Only 4 Years
Pat Williams
How the Democrats Won the West
Kerry Joyce
From Rummy to Rahmmy: Bob Novak's New Source
CP News Service
Wal-Mart Charged with Selling Non-Organic Food as "Organic"
David Letterman
Top 10 Slogans for Wal-Mart Wine
James Ridgeway
Did Robert Gates' Planning Help Bring Black Hawk Down?
Website of the Day
A Conversation with West Point Grads Against the War
November 15, 2006
Jennifer Loewenstein
Alice in Erez: the Gaza Crossing
David Rosen
Rev. Ted Haggard and the Eclipse of Evangelical Fury
Ashley Smith
A Socialist in the Senate?
Landau / Hassen
Talking Tough on Iraq Isn't Courageous
Walden Bello
Iraq After November 7: New Challenges for the AntiWar Movement
Sibel Edmonds
The Highjacking of a Nation
Austin / Bernstein
Why Bill Cosby is Wrong to Link Black Culture to Economic Decline
Yitzhak Laor
This Merchandise, Security
James Rothenberg
Unimpeachable: a Brief Argument Why
Gail Dines
"Borat": It's a Guy Thing
Website of the Day
Kakistocracy

November 14, 2006
Werther
Beltway Bromo-Seltzer: a Sneak Peak at the Baker Report
Ray McGovern
Benching Scowcroft
John Walsh
Korea, Vietnam and Iraq Syndrome: Alive, Well and Gaining Strength
David MacMichael
Gates to the Pentagon
William S. Lind
Lose a War, Lose an Election
Sharon Smith
Democrats, Born to Compromise
Laura Carlsen
Oaxaca Fights Back
Ron Jacobs
The Perishing Republic
Peter Rost, MD
Whistleblowers: Who Are They?
Carol Norris
Post-Campaign Ad Stress Disorder?
Website of the Day
A Map of the US Nuclear Arsenal
November 13, 2006
Kathleen and Bill Christison
Screw the Palestinians, Full Steam Ahead
Bill Quigley
Robin Hood in Reverse: the Corporate Looting of the Gulf Coast
Paul Craig Roberts
The Democrats and Civil Liberties: Will They Turn a Blind Eye?
Uri Avnery
Call It What It Is: a Massacre!
Joe DeRaymond
The Strange Return of Daniel Ortega
Norman Finkelstein
Jimmy Carter's Roadmap
Col. Dan Smith
The Pentagon's Revolving Gates: Out with the Old, In with the Old
Shepherd Bliss
After the Party
Dave Lindorff
What Vote-Theft Conspiracy?
Missy Beattie
For Better / For Worse: Will Laura Stay the Course?
Trenticosta / Fleming
Vindication for the Angola 3
Weekend Edition
November 11 / 12, 2006
John Walsh
Rahm's Losers
Barucha Calamity Peller
Oaxaca at Any Cost
Al Krebs
Be Careful What You Wish For
Niall Meehan
Ireland's Freedom Struggle and the Foster School of Historical Falsification
Conn Hallinan
The Ills of War: Shafting the Vets
Patrick Cockburn
"We Worry About Staying Alive, Not the U.S. Elections"
Gary Leupp
Democrats Can Be NeoCons, Too
P. Sainath
India High and Low: the Anatomy of a Tiger
Nikolas Kozloff
The Return of Tom Lantos: Beware Venezuela, Here Come the Democratic Hawks
Lawrence R. Velvel
Throwing Rumsfeld Under the Bus
Fred Gardner
Marijuana, the Anti-Drug
Ralph Nader
Taking on the Boss: Claybrook vs. the Chamber
Ben Terrall / John Miller
East Timor: 15 Years After the Massacre
Mike Whitney
Cheney in a Box
Joshua Frank
Post-Electoral Deliriums
Mukul Dube
The Death Penalty Case of Mohd. Afzal
Jason Hribal
Jesse: Eulogy for a Working Dog
Daniel Wolff
The Unseen Springsteen
Michael Donnelly
Red Rock Blues: the Moab Folk Festival
Lord Montague
A Dissenting Note on the Balfour Declaration of November 2, 1917
Poets' Basement
Davies, Louise, Buknatski and Orloski
November 10, 2006
Alexander Cockburn
Lame Duck
Marjorie Cohn
The War Crimes Case Against Rumsfeld
Jorge Mariscal
What Veterans See
Gregory Elich
The Trial of Saddam: Who Will Pass Judgment on the Judges?
Joshua Frank
Blue Dog Group: Bye-Bye Coke, Hello Pepsi
Megan Boler
The Joke is On Us: How "Borat" Lowers the Bar of Political Satire
Ramzy Baroud
The Treacherous Road to Oslo Begins Here
Farzana Versey
An Iraqi in India
Roberto Rodriguez
A Thumpin' or a Whippin'?
Cartoon of the Day
Splat!
November 9, 2006
Jennifer Loewenstein
How Gaza Offends Us All
Patrick Cockburn
War of the Snipers
Paul Craig Roberts
Will Democrats Become Part of the Problem?
Manuel Garcia, Jr.
The Roots of Corruption
Mike Whitney
Bush's Chernobyl Economy
Alan Maass
The Repudiation of One-Party Rule
Robert Jensen
Blood on the Tracks: the Elections and the Coming Train Wreck
Nicola Nasser
Saddam's Trial in Context
John Chuckman
As I Lay Dying: Watching the US Elections from Canada
Jamal Juma
Between Resistance and Deception in Palestine
Felice Pace
Can the Klamath be Restored?
Website of the Day
The Robert Gates Files
November 8, 2006
Alexander Cockburn / Jeffrey St. Clair
Count Your Blessings: NeoCons and NeoLibs Take Big Hit as Voters Say No to Bush, War and Free Trade
Lawrence E. Walsh
Robert Gates and Iran/Contra: Lies, Cover Ups and Slanted Intelligence
Bruce K. Gagnon
What's Next for the Peace Movement?: Confront the Democrats, Now!
Neve Gordon
Anti-Semitism? Mr. Dershowitz, You Just Don't Like What I Say
Dave Lindorff
Election Post-Mortem: What's Next?
Arthur Neslen
Another Tragic Day in Palestine
Joshua Frank
An Election Hangover: Thank God It's Over
James Goodman
The Corporate Food System is Broken
Charles Sullivan
Voting in the Absence of Choice
David Swanson
Subpoena Envy: The Dems Have the Power, But Will They Use It?
Missy Beattie
The Electorate Speaks and Barney Barks!
Dr. Susan Block
American Voters Say, "Bush Sucks!"
Website of the Day
Stealing Olive Groves from Palestinians
November 7, 2006
Michael Neumann
Cut and Run from Iraq: Sooner Rather Than Later
Paul Wolf
Saddam Must Die: A Pre-Ordained Verdict
Nikolas Kozloff
In Nicaragua, a Chavez Wave?
Eliza Ernshire
The Women of Beit Hanoun
William S. Lind
The Smile on Saddam's Face: He's Tan, Rested and Ready
Mike Ferner
Pick a Number: Greater Than 47,615
Felice Pace
Pumping the Klamath Dry
Chris Genovali
The Problem with PBDEs: Why Canada's Proposed Ban Won't Protect People or Wildlife
Gilad Atzmon
Watching Borat
Dick J. Reavis
Going to Class War with the Proletariat We Got ...
Elizabeth Weill-Greenberg
Lives (and Votes) Lost: the Ordeal of Larry Peterson
Website of the Day
Magic Sam: a Sure Cure for the Election Day Blues
Question of the Day
Is Bush Gay?
November 6, 2006
Alexander Cockburn
The Message of Campaign 2006
Norman Solomon
Saddam's Unindicted Co-Conspirator: Donald Rumsfeld
Robert Fisk
A Guilty Verdict on America, as Well
Marjorie Cohn
The Banana Election: From Hanging Chads to Hanging Saddam
Paul Craig Roberts
The Goose and the Gander: Is Bush Next?
Nikolas Kozloff
Election Eve Jitters: the Chavez Factor
Newton Garver
The Progress in Bolivia: Morales' Stunning Victory Over Big Oil
Mike Whitney
Bush's Carnival of Blood
Jesse Hagopian
From the Black Panthers to the Green Party: an Interview with Aaron Dixon
Dr. Peter Rost, MD
The Genocide Election: When a Life Saving Industry Cheats, People Die
Website of the Day
Robert Pollin vs. Rick Wolff: Is Pomo Marxism Marxism?
November 4 / 5, 2006
Dave Zirin
Political Players: Where Athletes Give Their Money
Patrick Cockburn
When Does Incompetence Become a Crime?
Sanho Tree
War Timing and Opportunism
Ralph Nader
Failure Across All Fronts
Lee Sustar
The Obama Myth
Dr. Shepherd Bliss
Torture Memories
Adam Elkus
Babies and Banks: Celebrity Colonialism in Africa
Seth Sandronsky
Is Another Recession Looming?
Fred Gardner
10 Years of Medical Pot in California: Dr. Mikuriya's Observations
Joshua Sperber
How the US Lost Latin America
Evelyn Pringle
Ohio Redux: Mr. Blackwell and the Henhouse
Mitchel Cohen
The Left and the Environment: Notes on the Ecological Dimension
Missy Beattie
The Medium is the Massage
Michael Dickinson
Watching the Guards: a Prison Diary
John Holt
The Silk Road to Ruin
Dr. Susan Block
The Beastly Bombing
Poets' Basement
LaMorticella, Engel, Orloski and Davies

November 3, 2006
Laura Carlsen
Day of the Dead in Oaxaca
Stephan Said
Honoring Bradley Will
John Stauber
"Victory in Iraq:" The PR Machine Behind Bush's Favorite Slogan
Mike Whitney
Baghdad is Surrounded
Joshua Frank
DNC Deja Vu
Victoria Furio
More Than Timetables
Tammara~85,441
They Say He is Coming Home
Stuart Croswaithe
Beatings and Sugar Plums: New Labor's War on the Kurds
Missy Beattie
Bush Shock
Website of the Day
Howlin' Wolf

November 2, 2006
Winslow T. Wheeler
The US Body Count in Iraq: an Analysis of Who is Dying and How
Paul Craig Roberts
Evil is as Evil Does
Dave Lindorff
Kerry Out: the Joke's Still on Us
Uri Avnery
The Lovable Man? Lieberman and the Decline of Israeli Democracy
Jeff Birkenstein
Smearing Harold Ford in Black Face
John Ross
Slave Labor in Private Prisons
Zoltan Grossman
Recharging the Anti-War Movement
Eveyln Pringle
The SEC's Probe of Halliburton: Is Cheney Being Fitted for a Striped Jumpsuit?
Christopher Brauchli
Drug Profits and PACs: Why Big Pharma Pushes the GOP
November 1, 2006
Alan Dershowitz v. Bruce Jackson
On Torture
Brian Tokar
Running on Hype: the Real Scoop on Biofuels
Fred Leonhardt
Democrats, Sex Crimes and the Press: the Goldschmidt Affair
Richard W. Behan
Triumph of the Petropublicans: Bush's Other Civil War
Brenda Norrell
Indigenous Opposition to the Border Wall
Charles Sullivan
Spoils of Corruption: Who Will Stand Up When America Goes Wrong?
Ron Jacobs
Hell is Rising in Oaxaca: interview with a Oaxacan Rebel
Mike Knapp
Green Stench in Minnesota: the Commissioner and the Hog Lot
Moshe Adler
The Temptations of a Union Boss: the Case of Brian McLaughlin
Walden Bello
Chain Gang Economics
Lee Ballinger
The Collapse of Hip Capitalism: How Tower Records Committed Suicide
Joshua Frank
Party in a Cage: Snake Oil and the Midterm Elections
Carl Gelderloos
Cheerleading the Massacre in Oaxaca: an Open Letter to the Washington Post
Peter Rost, MD
Panic in Big Pharma
Saul Landau
Bush's Anti-Terrorism Record: Don't Look Too Close
Website of the Day
The Meatrix
Weekend Edition
December 2 / 3, 2006
When Denial Goes Pathological
Is President Bush Sane?
By PAUL CRAIG ROBERTS
Tens of millions of Americans want President George W. Bush to be impeached for the lies and deceit he used to launch an illegal war and for violating his oath of office to uphold the US Constitution.
Millions of other Americans want Bush turned over to the war crimes tribunal at the Hague. The true fate that awaits Bush is psychiatric incarceration.
The president of the United States is so deep into denial that he is no longer among the sane.
Delusion still rules Bush three weeks after the American people repudiated him and his catastrophic war in elections that delivered both House and Senate to the Democrats in the hope that control over Congress would give the opposition party the strength to oppose the mad occupant of the White House.
On November 28 Bush insisted that US troops would not be withdrawn from Iraq until he had completed his mission of building a stable Iraqi democracy capable of spreading democratic change in the Middle East.
Bush made this astonishing statement the day after NBC News, a major television network, declared Iraq to be in the midst of a civil war, a judgment with which former Secretary of State Colin Powell concurs.
The same day that Bush reaffirmed his commitment to building a stable Iraqi democracy, a secret US Marine Corps intelligence report was leaked. According to the Washington Post, the report concludes: "the social and political situation has deteriorated to a point that US and Iraqi troops are no longer capable of militarily defeating the insurgency in al-Anbar province."
The Marine Corps intelligence report says that Al Qaeda is the "dominant organization of influence" in Anbar province, and is more important than local authorities, the Iraqi government and US troops "in its ability to control the day-to-day life of the average Sunni."
Bush's astonishing determination to deny Iraq reality was made the same day that the US-installed Iraqi prime minister al-Maliki and US puppet King Abdullah II of Jordan abruptly cancelled a meeting with Bush after Bush was already in route to Jordon on Air Force One.
Bush could not meet with Maliki in Iraq, because violence in Baghdad is out of control. For security reasons, the US Secret Service would not allow President Bush to go to Iraq, where he is "building a stable democracy."
Bush made his astonishing statement in the face of news leaks of the Iraq Study Group's call for a withdrawal of all US combat forces from Iraq. The Iraq Study Group is led by Bush family operative James A. Baker, a former White House chief of staff, former Secretary of the Treasury, and former Secretary of State. Baker was tasked by father Bush to save the son. Apparently, son Bush hasn't enough sanity to allow himself to be saved.
Bush's denial of Iraqi reality was made even as one of the most influential Iraqi Shiite leaders, Moqtada al-Sadr, is building an anti-US parliamentary alliance to demand the withdrawal of US troops from Iraq.
Maliki himself appears on the verge of desertion by his American sponsors. The White House has reportedly "lost confidence" in Maliki's "ability to control violence." Fox "News" disinformation agency immediately began blaming Maliki for the defeat the US has suffered in Iraq. NY governor Pataki told Fox "News" that "Maliki is not doing his job." Pataki claimed that US troops were doing "a great job."
A number of other politicians and talking heads joined in the scapegoating of Maliki. No one explained how Maliki can be expected to save Iraq when US troops cannot provide enough security for the Iraqi government to go outside the heavily fortified "green zone" that occupies a small area of Baghdad. If the US Marines cannot control Anbar province, what chance is there for Maliki? What can Maliki do if the security provided by US troops is so bad that the President of the US cannot even visit the country?
The only people in Iraq who are safe belong to Al Qaeda and the Sunni insurgents or are Shiite militia leaders such as al-Sadr.
An American group, the Center for Constitutional Rights, has filed war crimes charges in Germany against former US Defense Secretary Donald Rumsfeld. A number of former US attorneys believe President Bush and Vice President Cheney deserve the same.
Bush has destroyed the entire social, political, and economic fabric of Iraq. Saddam Hussein sat on the lid of Pandora's Box of sectarian antagonisms, but Bush has opened the lid. Hundreds of thousands of Iraqi civilians have been killed as "collateral damage" in Bush's war to bring "stable democracy" to Iraq. Tens of thousands of Iraqi children have been orphaned and maimed. Hundreds of thousands of Iraqis have fled their country. The Middle East is aflame with hatred of America, and the ground is shaking under the feet of American puppet governments in the Middle East. US casualties (killed and wounded) number 25,000.
And Bush has not had enough!
What better proof of Bush's insanity could there be?
Paul Craig Roberts was Assistant Secretary of the Treasury in the Reagan administration. He was Associate Editor of the Wall Street Journal editorial page and Contributing Editor of National Review. He is coauthor of The Tyranny of Good Intentions.He can be reached at: paulcraigroberts@yahoo.com


Blogads
Fight hair loss with ProAnagen Products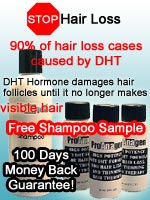 DHT hormone causes 90% of hair losses. DHT hormone damages hair follicles,
until it no longer produces visible hair. ProAnagen is a Potent Natural Topical Solution that Blocks DHT Production, which Causes Hair Loss and Thinning Hair. ProAnagen™ is Effective and Safe for Both Men and Women.
Read More...

Coming Soon from
CounterPunch Books / AK Press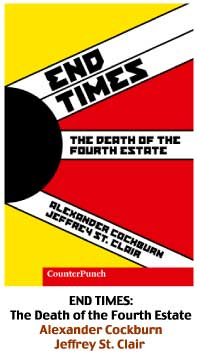 Buy End Times Now!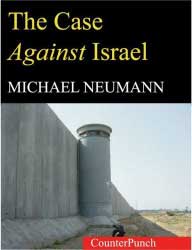 "The Case Against Israel"
Michael Neumann's Devastating Rebuttal of Alan Dershowitz
WHAT'S INSIDE
Grand Theft Pentagon:
Tales of Greed and Profiteering in the War on Terror
by Jeffrey St. Clair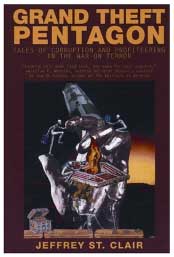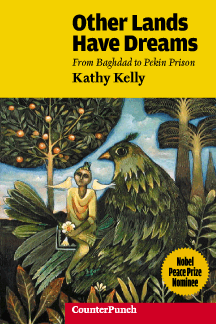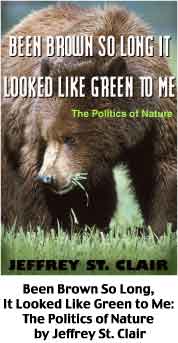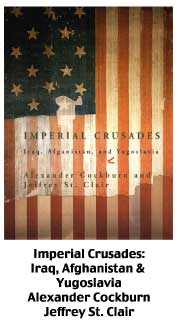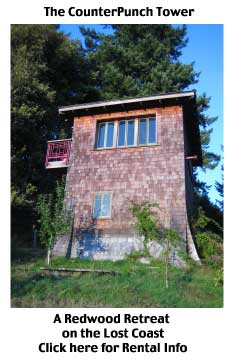 CounterPunch Speakers Bureau


Sick of sit-on-the-Fence speakers, tongue-tied and timid? CounterPunch Editors Alexander Cockburn and Jeffrey St Clair are available to speak forcefully on ALL the burning issues, as are other CounterPunchers seasoned in stump oratory. Call CounterPunch Speakers Bureau, 1-800-840-3683. Or email beckyg@counterpunch.org.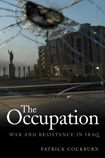 The Occupation
by Patrick Cockburn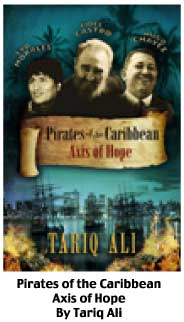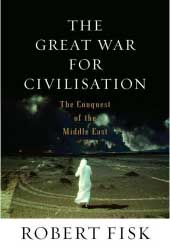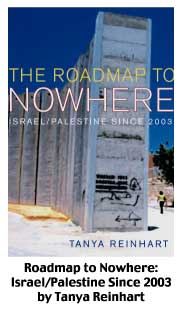 Bruce Springsteen On Tour
By Dave Marsh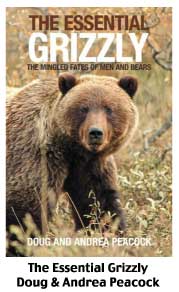 The Book on 9/11 the White House Denounced as "ABSOLUTE GARBAGE"